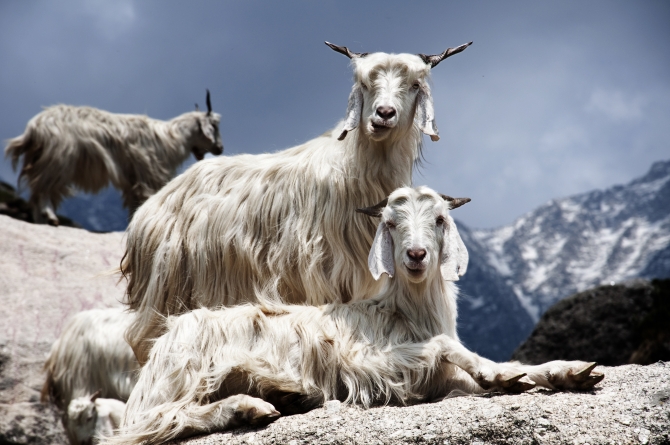 Do you own a boutique or store where you would like to sell our products? Contact us and we will gladly send you a price list and conditions for cooperation. Please be aware that we do not supply products to online stores.
Our sweaters, scarves, and accessories are handmade in Nepal from the highest quality natural premium materials. Thanks to many years of experience with producing cashmere clothing, we can offer you first class products for good prices.
The reason behind our wholesale prices is that we do not sell wholesale from our stock - we manufacture every item for our wholesale partners. If you place an order with us, we manufacture the items especially for your store/brand, and the product can have labels with your logo. We can accommodate your individual requests for production. Delivery time is around 5 weeks. 
In addition to quality, another advantage we have is our product range. We release a new collection every fall, and you can find more than 200 models of sweaters in sizes ranging from XS to XXXXL, all in a variety of colours and sizes.
If you are interested in wholesale collaboration, contact us at info@cashmerespecialist.com.